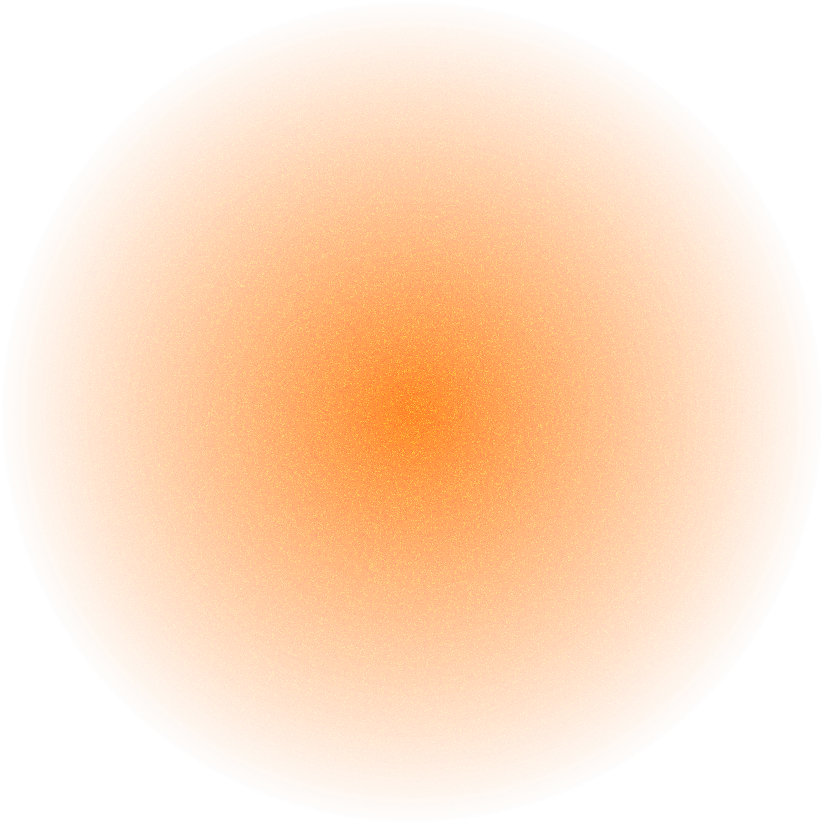 Digitized
Diasporic
Memory
Leveraging User-Generated and Open Tools for Collective Audio Storytelling
Digitized Diasporic Memory explores the connections between Black diasporic people, experiences, and narratives. It serves as a collaborative database, conversational archive, and non-linear chain of memories.

Learn more →
Collective Audio Storytelling:
Relational Database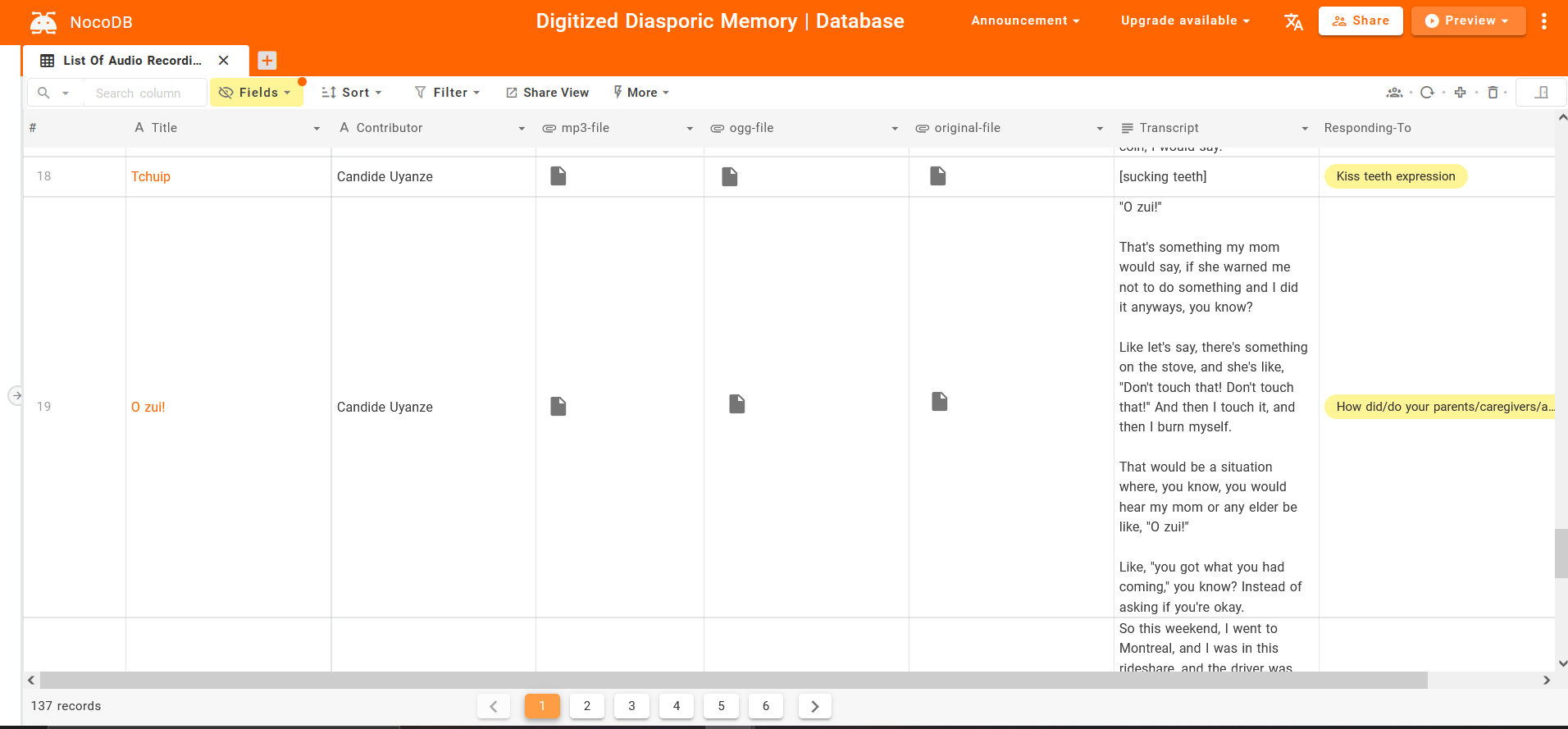 Over the course of a month, seven people of African descent residing on Turtle Island met synchronously and asynchronously to develop prompts, respond to them, and share memories in response to previous submissions. 

In the end, over 130 audio segments from ~2hrs of recording were catalogued in a database. You'll hear from Joyce Tshiyoyo, Yvonne Mpwo, Philippe Kakana, Patricia Kanana Mwenda, Kahmaria Pingue, Solange L Tungu, and Candide Uyanze.
Thesis Output:
Networked Memory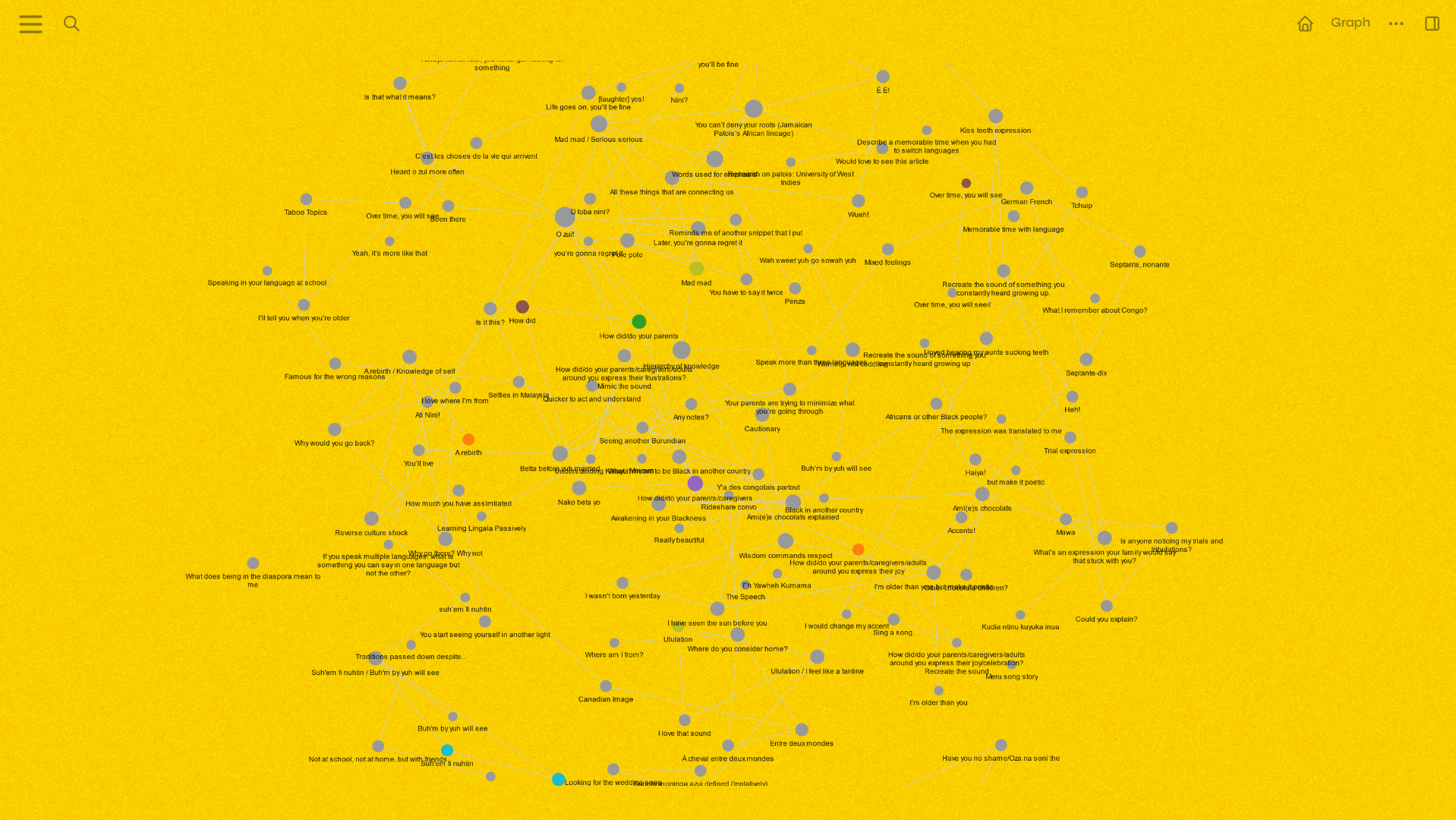 A network graph, dubbed "Diasporic Memory", was created to illustrate the connections between the audio recordings from the database. Each node represents an audio segment from a participant, and the edges represent a link between segments. "Diaspora Memory" debuted at the 2022 Digital Futures Thesis Exhibition (Dual Exposure) and is also available online (works best on desktop).